Welcome to the amazing world of remote work!
Your own schedule. Flexible working hours. No more horrible, long commute. Travelling the world as you desire. No remorse about taking a day off.
People started to realize that 9-7 isn't a mandatory lifestyle. The internet connection is available nearly everywhere. As a result, the remote workers can stay in touch almost as if they were one next to the other.
And the employers benefit from it too. Their remote employees are often far more motivated than the cubicle-bound white collars.
Handpicked for you: 4 Useful Taskeo Features for Remote Employees
You could be a digital nomad, a stay-at-home mum or just a someone who wants to work for results, not hours. Whoever you are, we've got some good news for you – it's easier to find remote work than you think.
Here are our best remote work sites to start with.
Oh, and by the way – don't forget to check out our listing of the best productivity software for remote employees too!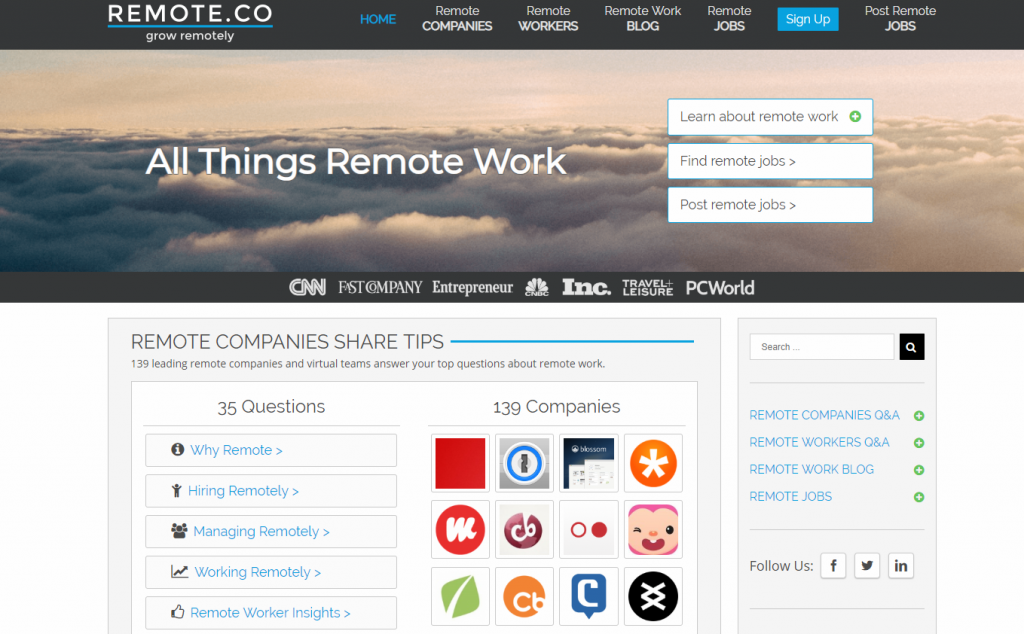 Remote.co is a resource for companies that see remote work as an opportunity, from hiring to training to managing distributed teams. We are focused on providing expert insight, best practices, and valuable support for organizations exploring or already embracing a remote team as a significant portion of their workforce.
Remote.co belongs to the best remote work sites out there. It's more than a job board – it's a whole community. Besides the remote work postings, here you'll also find remote work resources and tips. Who is it for? What is it like? What's easy and what's hard about working remotely?
Remote.co also runs a blog devoted to all things remote work. For additional info, tips and job postings, you can also sign up for their newsletter.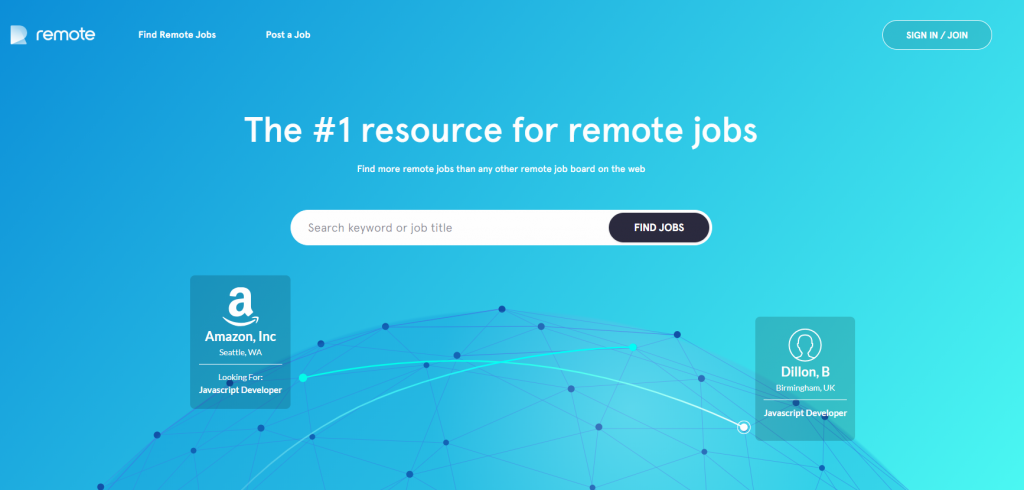 The #1 resource for remote jobs. Find more remote jobs than any other remote job board on the web.
You think we're repeating ourselves? Made a typo? Nope, Remote.com is another remote work site, just a single character away.
Remote.com is one of the best remote work sites currently available on the web. Besides the updated listings, they offer you a personalised experience in form of job offers delivered to your mailbox.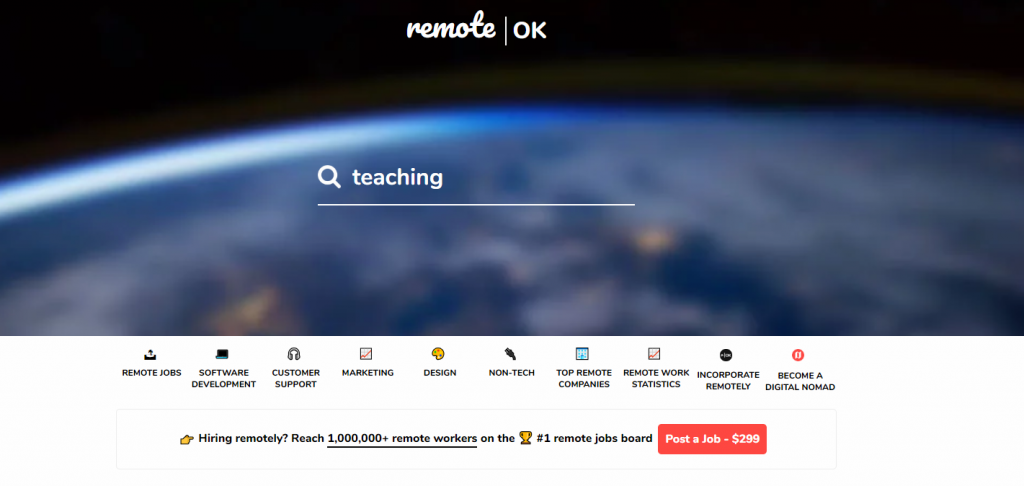 The largest collection of remote jobs for digital nomads online. There are 29,200+ jobs that allow you to work anywhere and live anywhere.
Remoteok.io platform doesn't only show you the current remote work postings. It provides you with a bunch of useful statistics and data. The site lists jobs from different categories and shows you the top hiring companies for the given month.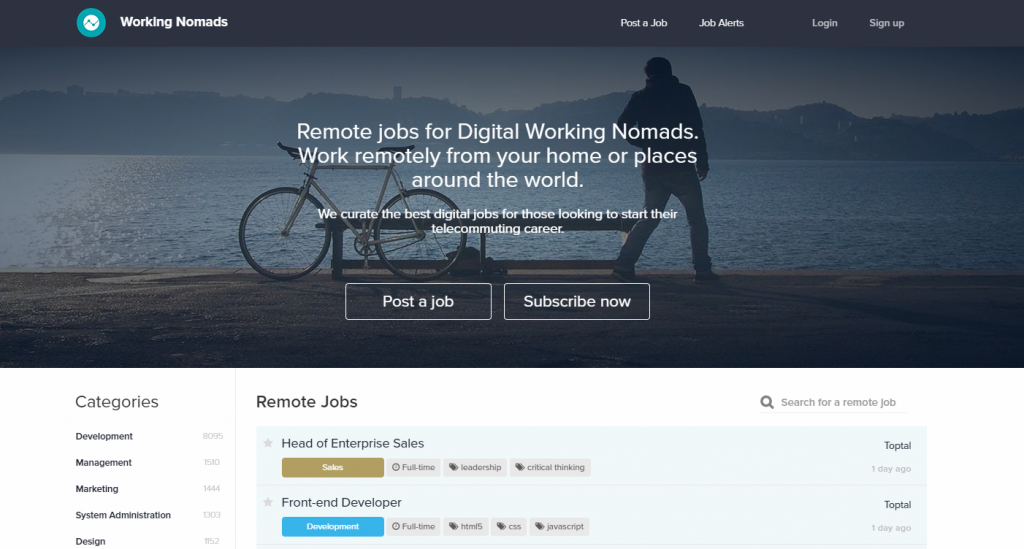 WorkingNomads.co curates lists of the most interesting remote job offers in many professional career areas. We connect professionals who want to work remotely with innovative companies offering independent positions.
Workingnomads.co is an extensive job board for those trying to get into the lifestyle of a digital nomad. The site gets a big plus from us for a clear category division. It makes it easier to find a job of any kind – whether you're a techie or not.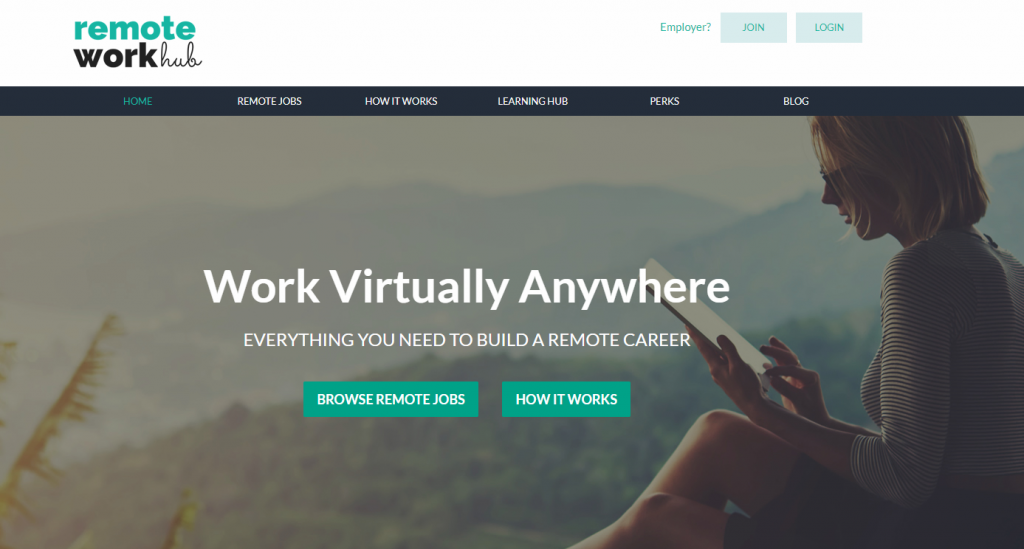 Our team is on a mission to help more people enjoy the true flexibility a remote job can provide, allowing them to enjoy location independence and achieve work-life harmony.
Remoteworkhub features with a standard job board but that's not where it ends. To give the credit where it's due, the platform has an awesome learning section. From ebooks to courses, Remoteworkhub will get you started on working remotely.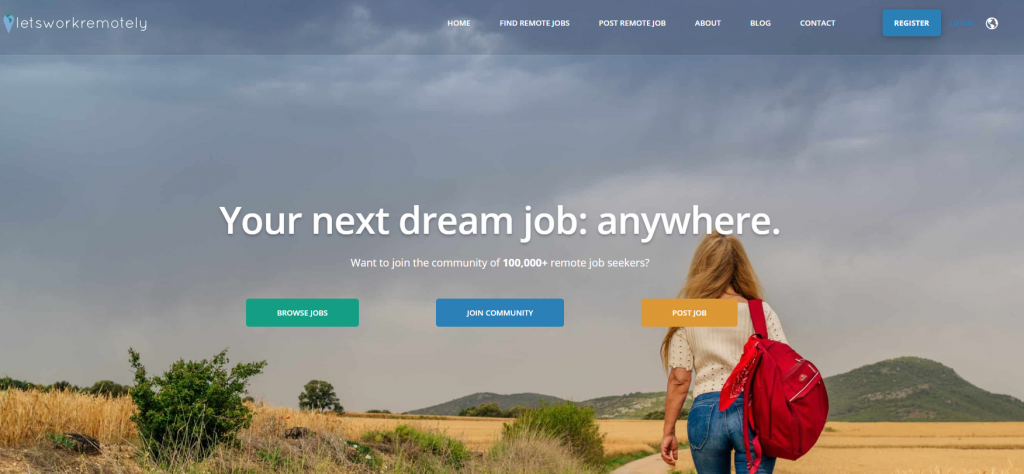 letsworkremotely is the best place to find remote jobs and remote talent from anywhere in the world. We're more than just a remote job board, we're a remote community.
Letsworkremotely is a remote work community priding itself on over 100 000 users. Beside the frequently updated job postings, they're getting a thumb up for running one of the biggest Facebook groups in their niche.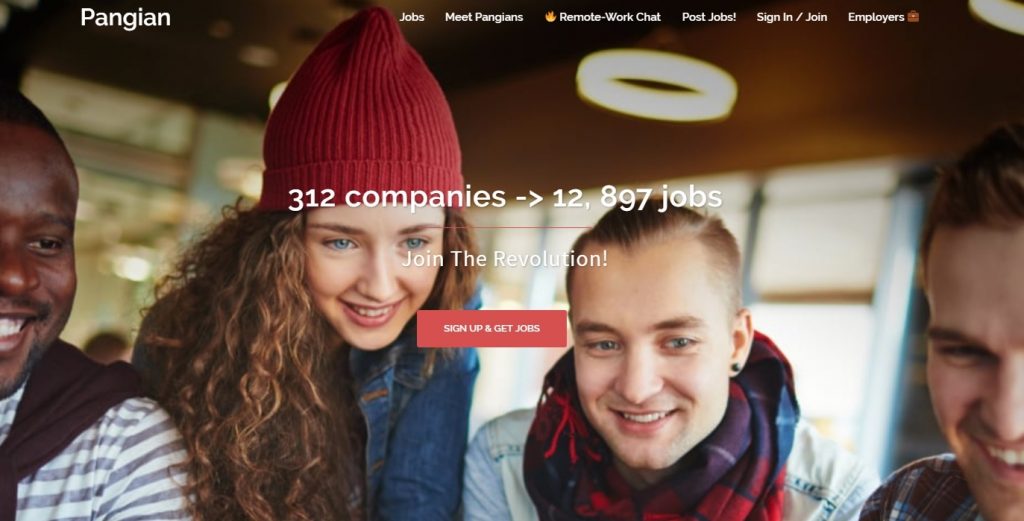 The fastest-growing remote community
On Pangian, the job board is just a part of the service. There's much more – chat, blog posts, guides, community, resources. Not only do they connect job seekers with employees, but help digital nomads get in touch with each other.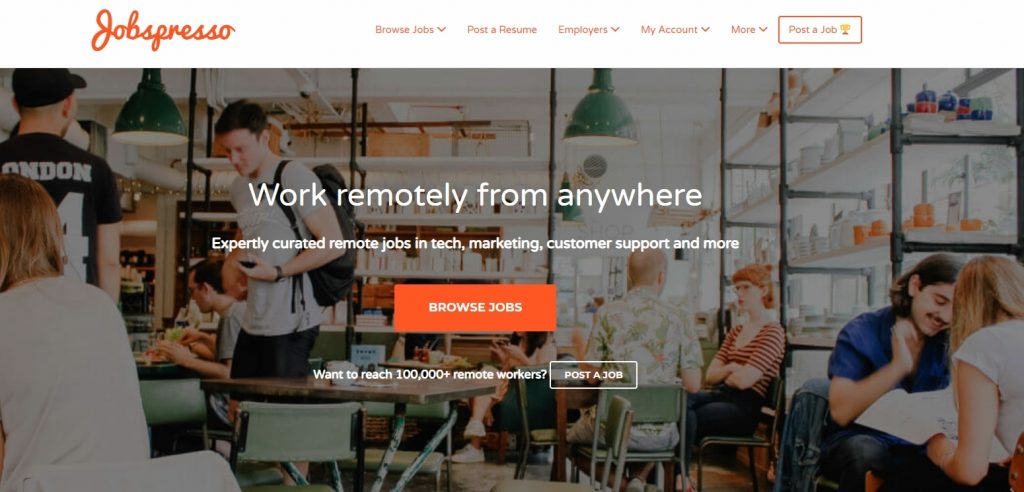 Jobspresso is the easiest way to find high-quality remote jobs in tech, marketing, customer support and more. 100% of our jobs are hand-picked, manually reviewed and expertly curated.
Jobspresso is a quickly growing online job board for remote work. With their current user base scoring about 10 000 names, they're striving to keep them all in the loop. Once you join the community, you can stay informed about the hottest remote job postings through your email, Facebook or Twitter.

FlexJobs knows that there's a ton of junk out there for job seekers. Whether it's the too-good-to-be-true business opportunities, endless ads, broken links, repetitive postings, or just straight-out scams… FlexJobs can change that.
Flexjobs is a site devoted to the idea of working remotely – whether you want to travel or need a flexible schedule as a parent. The site dates back to 2007 – and who back then thought about remote work as we do now?

We Work Remotely is the largest community on the web (with over 2,500,000 monthly visitors) to find and list remote jobs that aren't restricted by commutes or a specific location.
We Work Remotely is a standard remote job board, supported by resources and communities. For employee and employers alike, they offer a lot to discover – from useful templates and blog posts to social media channels and a Slack chat room.
What about the freelancer sites?
The purpose of this article was to direct you to the best remote work sites where you can find remote work. As such, we didn't really want to point you to Upwork, Freelancer, Fiverr or People Per Hour.
These are two different ways to find remote work – you can either reach out directly to the companies or search through a freelance site. In many cases, you'll want to skip the fees and loads of scam that is notoriously prevalent in such places.
But if you don't want to bind yourself to a single company, then these sites could be a solution to your struggle with seeking multiple clients.
Read more: Things That Will Change Your Remote Team
Final Thoughts
Without a doubt, remote work has its pluses and minuses. For many, the latter outnumber the former. If you're one of these people, then we hope our guide will steer you the direct way – and that visiting one of these directories will result in making your dreams come true!