Name one problem that you face every day as a startup founder and we bet there's an app for it.
Just a few years, different business problems had to be solved manually or with confusing spreadsheets. But not anymore! Whether you're a freshly-baked founder or you're looking for more tools to improve the way your company works, you're in the right place.
We did the homework for you. Check out these 18 tools for startups that will make your work easier than ever before.
Taskeo for project management, appointment scheduling & client management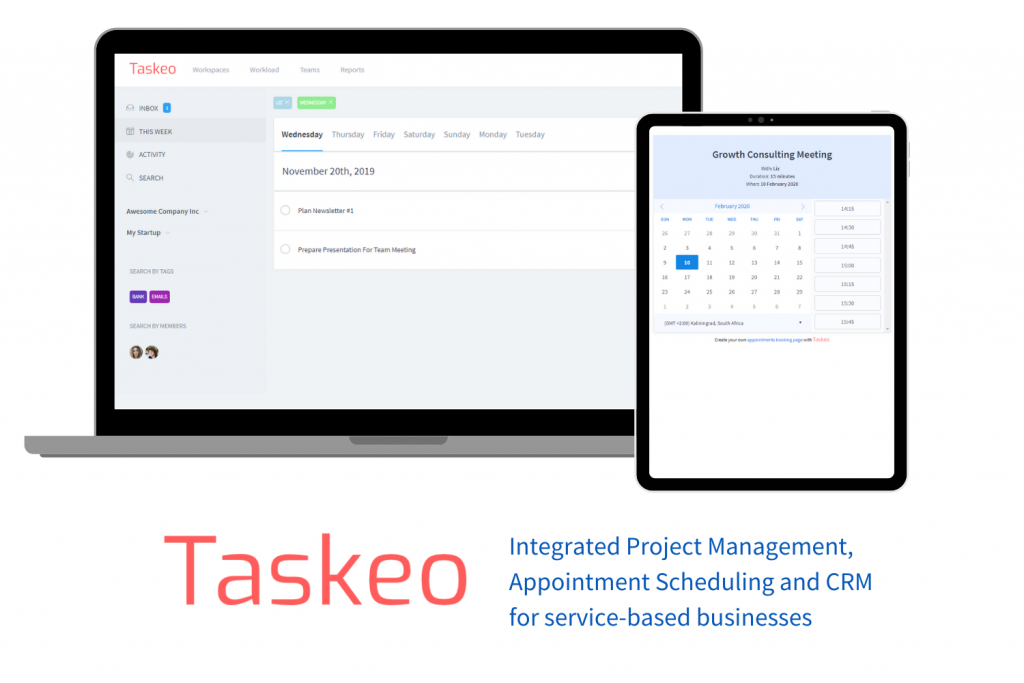 Tell us: how many apps have you "collected" by now?
Is it tiresome to manage an app per task, run all these accounts and monitor expiring subscriptions?
Taskeo brings an end to this problem. Our task management platform comes with a variety of features that help you deal with that app clutter you've been struggling with.
Get more done with less effort. Fewer apps mean less clutter.
Free your mind: automated recurring tasks & reminders
Track your individual and team productivity: project burndown chart, co-worker task preview, activity feed, multiple project views
Simplify meeting arrangement: appointment scheduling module
Built-in advanced billing and time-tracking
Taskeo is free to try it out. Go ahead and sign up now.
Github for developing

Probably the most popular platform for developer work syncing is Github. It's the repository you're going to need if you often run dev projects.
It comes with everything your developers can use to improve their work, complete their projects and make their code better. Github prides itself on being the world's largest software development platform, so the amount of features you'll find here is truly astounding.
Slack for communication

And if we speak about the most popular things, then Slack is probably the most popular app for team communication.
It's a must-have for all the chatroom lovers. It can be synced with many other applications out there (including Taskeo). It allows you to create different rooms based on teams, projects and assignments. You can also use it to chat along as you work and get to know your team better.
G Suite for file sharing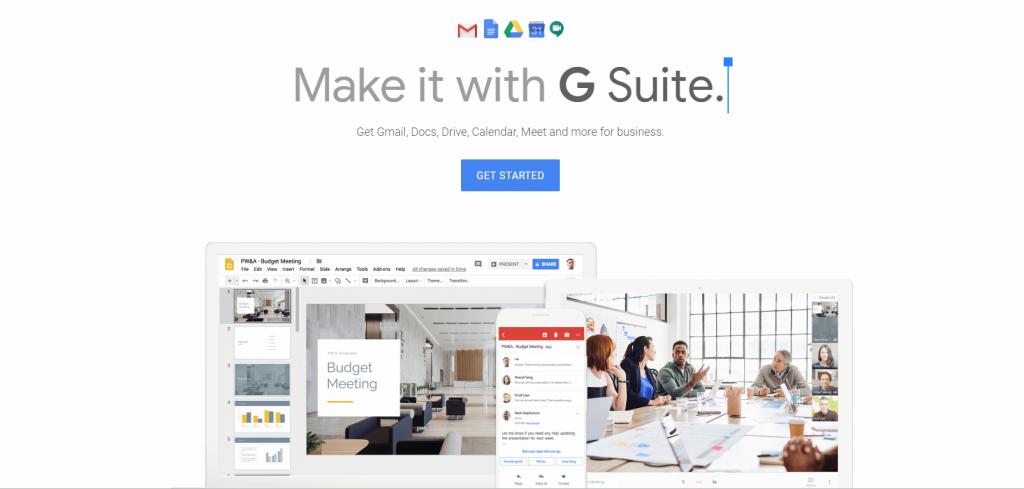 G Suite is one of those tools for startups that are mandatory, especially for remote teams. It improves the exchange of the files and team communication. Google has set it all for you: Use the calendar to schedule calls and meetings, share and edit documents in group and access it all from any device.
G Suite allows you to take your work anywhere and stay in touch with your team's work at all times.
SEMrush and SimilarWeb for analytics of your competitors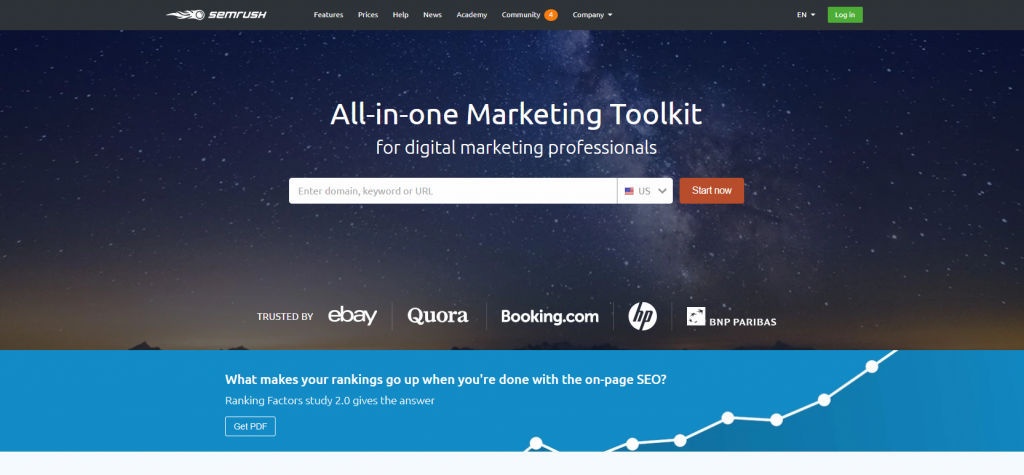 When it comes to building your online presence, it's good to learn from your competitors.
SEMrush allows you to glance at how other companies in your niche and learn how they deal with SEO or link building.
While SEMrush isn't one of the cheapest tools for startups out there, a number of SEO and digital marketing specialists recommend it.
Let's give you an example: by entering a competitor's URL in the search box, you gain access to all the sites that link back to their site.
Can you imagine what you could do with such knowledge? And that's just one of the numerous functions coming with the SEMrush pricing.
But if you don't want to spend this kind of money just yet – there's a cheaper alternative to SEMrush. SimilarWeb offers similar features plus its market intelligence solutions. It has a limited free version that you can try out.
Hootsuite and Buffer for social media management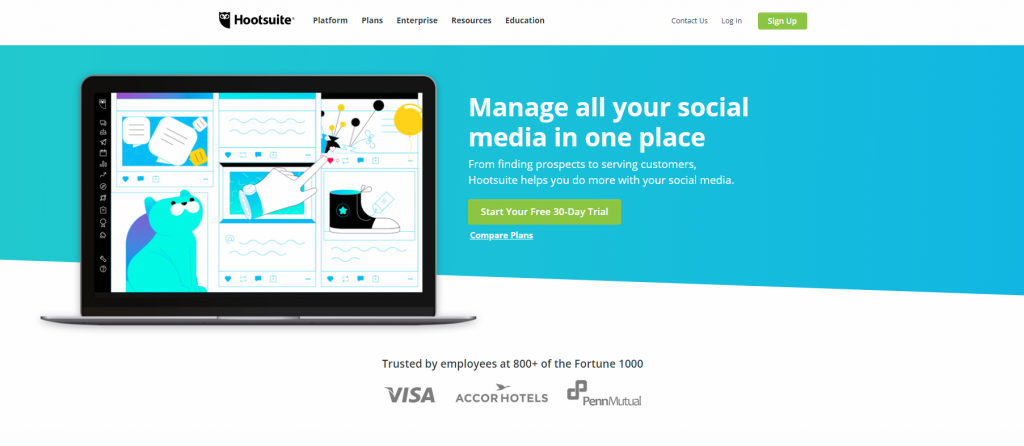 Even if you're picky about what social media platforms you're present at, your company is likely to end up on at least several of them. Managing them from one place is a smarter way to schedule and prepare your messages.
Hootsuite and Buffer are currently the two leading social media management tools. They come with different features to schedule messages to several channels at once and inform you how your posts are doing.
When you're only starting out, using external social media management tools may look unnecessary. But trust us – the moment you'll face scheduling messages to three or more channels for the entire month ahead, you'll appreciate the comfort of doing it from one platform.
Google Analytics for knowing exactly what's up
Google Analytics is one of the go-to tools for anybody who runs any website. Safe to say, it's the most popular analytics platform out there.
Yes, it requires a little know-how. But it's worth it! The insights that Google Analytics provide can change your business.
If you're clueless about how to use it, don't worry. There are plenty of guides and courses around the web that will teach you what's what. From the basics to the most advanced tricks and hacks, you can learn how to leverage this tool as much as it's possible.
Google Search Console for more traffic and SEO knowledge
Google provides you with one more tool you should consider using: the Search Console. While Google Analytics lets you discover all the data about your traffic, Google Search Console tells you where that traffic comes from and how is your page indexed in the search engine.
This tool is extremely useful when it comes to planning your SEO strategy and picking the right keywords for your content. It gives you insight into what exactly makes visitors come to your page. That's the knowledge you need in order to put your eggs in the right basket.
Hubspot or Zoho for CRM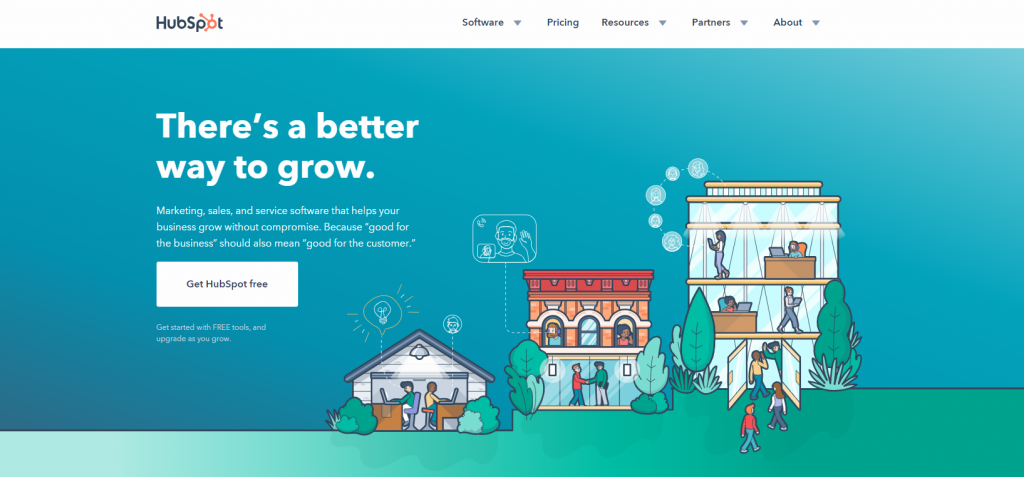 Even the least experienced entrepreneur knows that a business can't exist without customers. If people don't come to you, you don't grow.
And yet, it's not only about making people come to you.
Nourishing the relationships with your existing customers and following up with new leads is a process as important as it is complex. That's why CRM tools for startups are so valued among entrepreneurs. Even the smallest startups use Customer Relationship Management apps to steer client acquisition and maintain good relationships with them.
From spotting the lead to keeping in touch, everything can be managed in Zoho or Hubspot CRMs. These platforms are fully-equipped, advanced and independent tools that you can use to ensure that no lead ever slips from you again.
The power of push notifications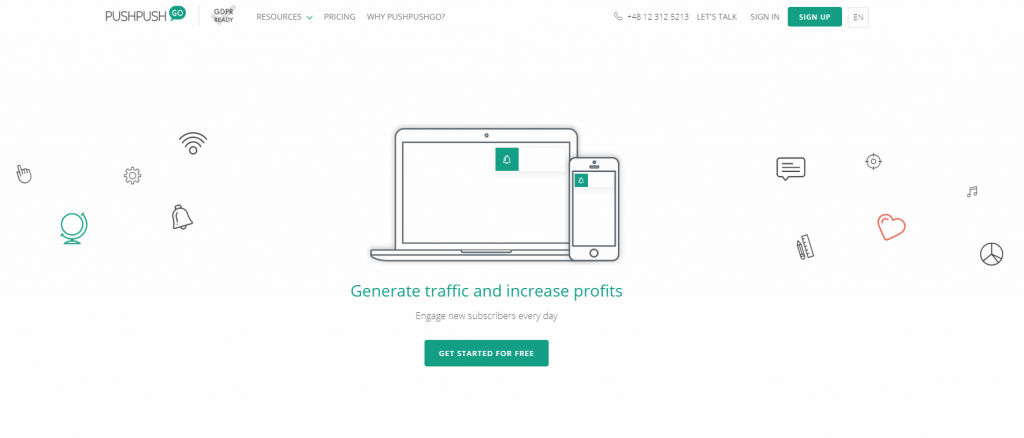 If you're looking for new forms of communication with your audience, try out web push notifications. Customers become subscribers only by one click – no forms and sharing sensitive data.
How does it work? Web push notifications appear when subscribers use an Internet browser, so they don't have to be at your website. You can target your campaigns for people interested in specific topics.
Make sure you won't spam your customers! Create notifications not only with special sales or abandoned carts but also with valuable content, that your audience will appreciate.
PushPushGo, a platform for creating and running web push campaigns, can also help you build the targeting groups based on demographics, interests and behaviours at your website.
Lemlist for cold emailing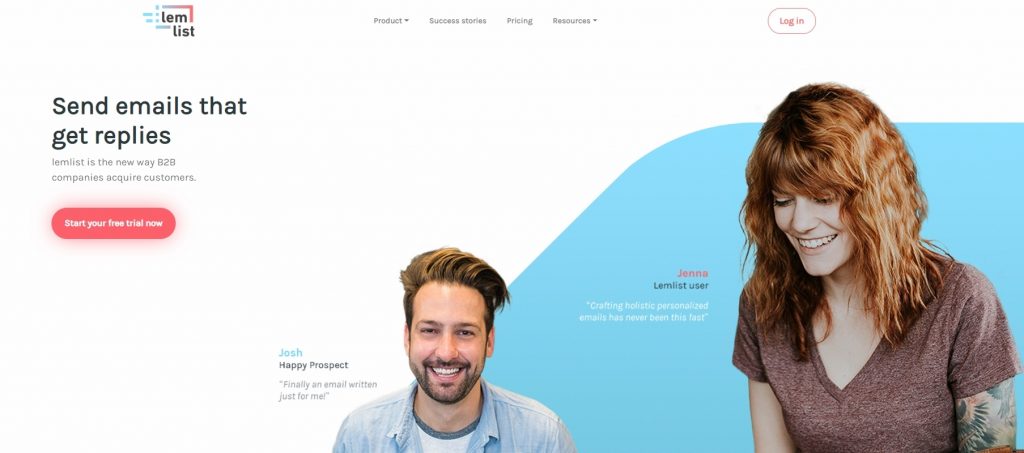 Emails are today's communication bread and butter. Many companies don't even have their phone number on their sites anymore – instead, they direct you to their mailbox.
And cold emailing is an art in itself. As it is often the case in today's marketing, it's an art that should always be supported by the right data. Such data is delivered, for example, by Lemlist – a smart platform that gives you full insight into your mailing campaigns.
You can make fantastic use of the info about who and if opens your emails. This is crucial to optimise your content, your subject lines and sending times. With Lemlist, you can create whole campaigns and monitor their progress. And the platform's best feature is how easy it makes it to personalise your messages even if you send them in bulk.
Use it to maximise the results of your cold mailing. It could change everything!
Active Campaign for email automation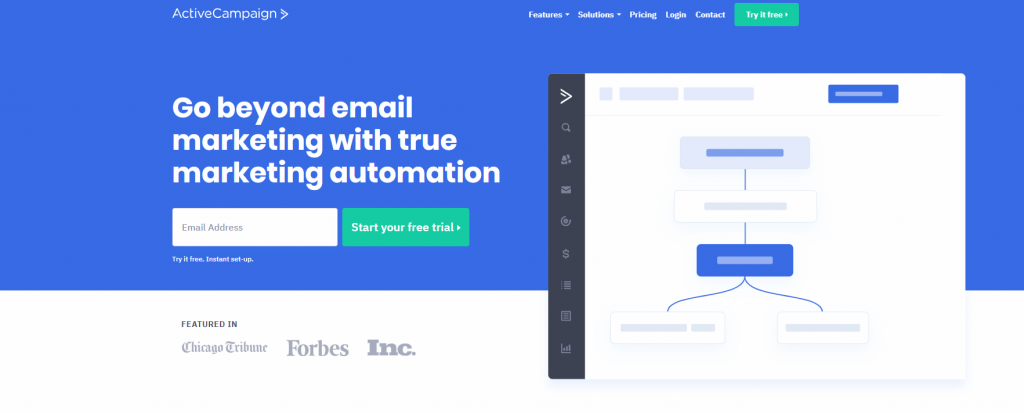 Another quite useful tool to consider for your emailing is Active Campaign. It's a platform that connects several important aspects of your sales activity: email marketing, marketing automation, sales, CRM and messaging. These features make up for one of the most useful email marketing tools currently available on the market.
The tool includes a free trial for you to check out and several flexible pricing plans. Whether you're a micro company or already have some team to run your email marketing, Active Campaign has a plan for you.
MailChimp for more emails (and newsletters!)

Let's stay in the mailing area for a while longer. While Lemlist is awesome for cold outreach, you should also remember that there's another recipient group to look after: those who signed up for your email lists.
Whether you're delivering a regular newsletter or just informing your subscribers about a new piece of content, platforms such as MailChimp are some of your must-have tools for startups.
MailChimp allows creating advanced templates for beautiful, aesthetic emails. What's more, the platform is super simple to use. Its very intuitive interface makes it easy to create templates and single messages alike.
But that's not where it ends – with MailChimp you can define when and how the emails will be sent. Creating automated campaigns will be much easier if you support yourself with this tool.
So, if you ever felt a little envious of those pretty newsletter you receive in your own mailbox, here's the good news – with MailChimp you can create similar awesome stuff.
Snov.io for outreach automation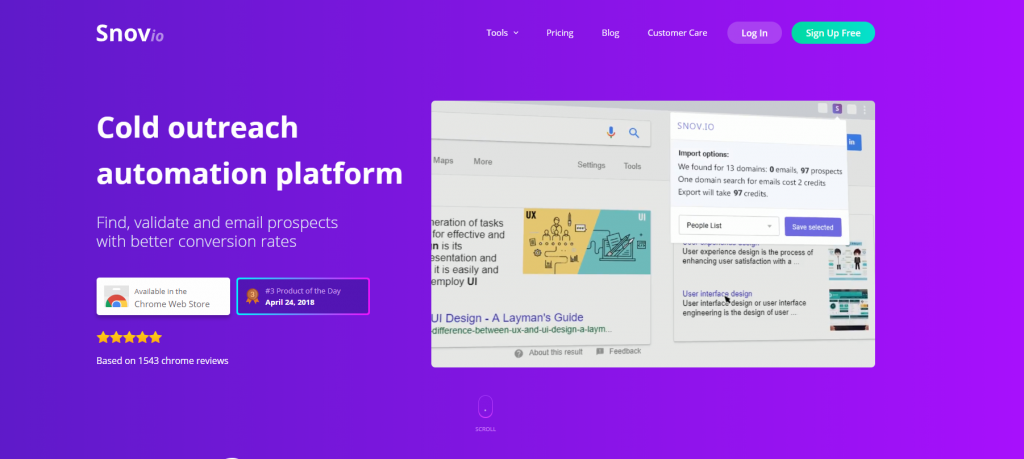 What about finding leads that you can reach out to? It's easy with Snov.io. The platform offers enough tools to find your leads, verify their emails and set up drip campaigns. Soundcloud, Uber and Lenovo are some of the brands that trust Snov.io with their outreach automation. Pick one of the several pricing plans and you're ready to go!
Must-have tools for startups: over to you
And there you have it! Eighteen awesome must-have tools for startups that will make your daily job easier. From customer relationship management to emails, every app has a purpose. Make sure you learn all there is about them – that's how you leverage their full potential.
Oh, and if you have some other ideas for us to include in this article – get in touch and let us know!