There's boiling heat out there but it doesn't slow us down! This week, we're coming to you with several really hot updates and features that you definitely should check out.
New Features
Time tracking moved to the task level with improved display
From the version 0.8.9.4, time tracking happens on the level of a task (as opposed to checkpoints – the way it was previously). We've improved the clarity and made it easier to see how much time has been tracked so far.

Estimates and progress bar
You can now enter an estimate for your task and the progress will be shown on a new progress bar. This feature is connected to time tracking.

Automations
You can now create automations for your projects. They'll automatically send emails and notifications to your team members whenever certain actions occur.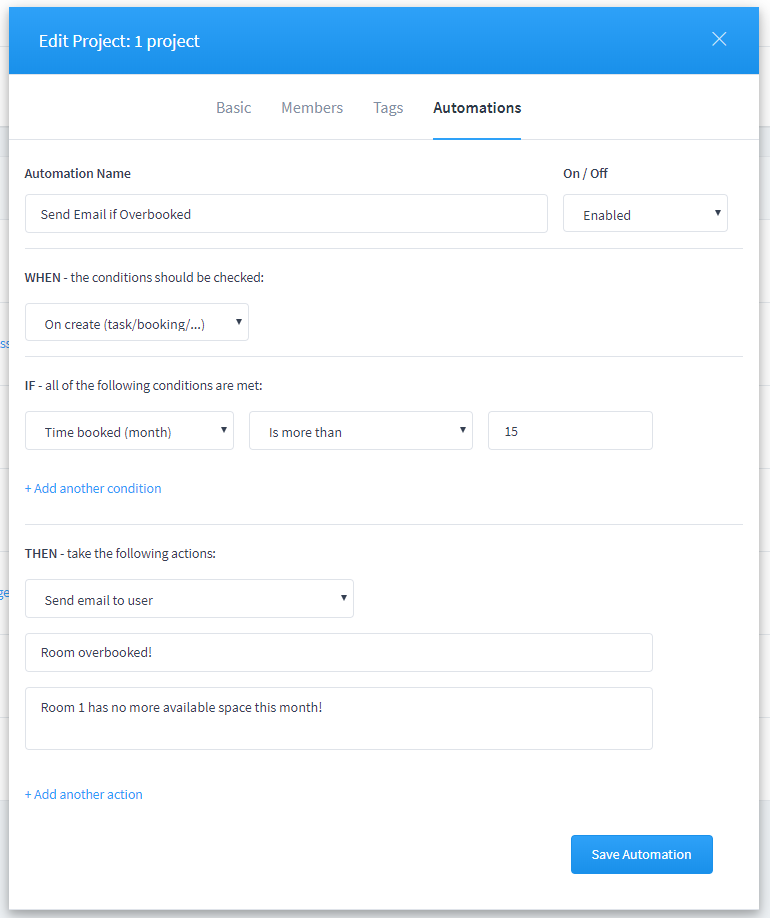 Booking
We've introduced a new project type: booking. You can now book time and space for meetings, events or consulting. This will help you organize your conferences and meetings and book your event space smartly.

User tagging in project
User Tagging in Project is a feature connected to Automations. In order to avoid confusion for which user the given automation is valid, we've created Use Tags which are an equivalent to their role in the team. Once you set a User Tag in your automations, only the selected users will be included in its outcome.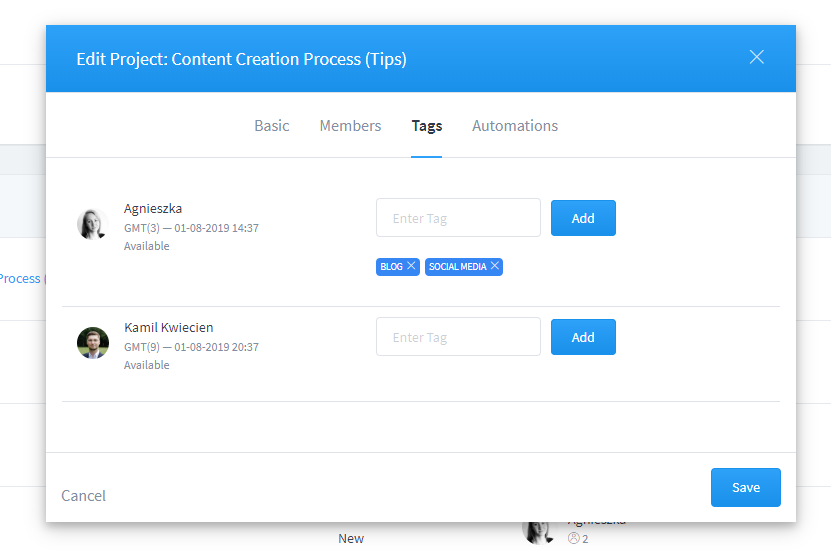 Improved user permissions
We've improved the way you manage people's roles in your team. You can now change and update roles and permissions from your Edit Project menu.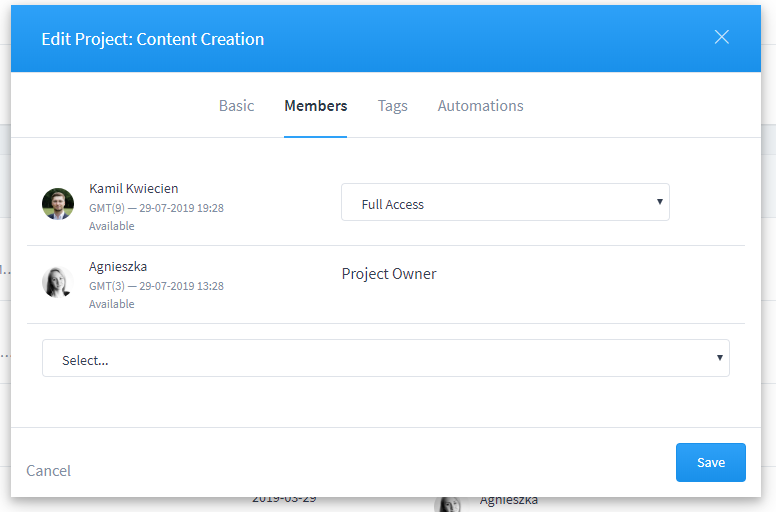 Preview Assignees
In a project view, you can now preview people assigned to a given task without opening it.
Subtasks
We've introduced a subtask and master task feature. It will allow you to connect tasks within a project on a parent-child principle.

Bug Fixes
Avatar Select
We've fixed the issue with avatar selection and update in the user's profile.
We're curious to hear what you think about the new features – share your thoughts with us on social media and remember to visit our Nolt survey to suggest new upcoming features!